Oasis is a specialized facility just for individuals with dementia. We begin with the firm belief that individuals with Alzheimer's and other forms of dementia
deserve,
and in fact,
require
more than what is provided in a general nursing care facility to achieve the fullest quality of life.
We have a 6:1 resident-to-staff ratio which allows us to provide resident-centered care in many ways:
Engage residents physically, mentally, and socially based on different interests

31,000 square ft building allows space for flexibility in activities

Numerous activities within small or large groups as well as individual

Monitored and secured 24/7

Private studio apartments per residents

Two secured courtyards for gardening and outdoor activity
With our carefully designed facility we are able to provide a higher level of care and help your loved one stay engaged and enjoy a better quality of life!
Visit Us Online: OasisDementiaCare.com
In the Community

Oasis Support Group:
Nov 3rd at 3:30pm

Nov 17th at 5:30pm
November Recipe:
Herb Roasted Turkey:
Ingredients:
1(12pound) whole turkey
3/4 cup olive oil
2 tablespoons garlic powder
2 teaspoons dried basil
1 teaspoons ground sage
1 teaspoon salt
1/2 teaspoon black pepper
2 cups water
Directions:
Preheat oven to 325 degrees F ( 165 degrees C).

Clean turkey ( discard giblets and organs), place in a roasting pan with a lid.
In a small bowl, combine olive oil, garlic powder, dried basil, ground sage, salt, and black pepper. Using a basting brush, apply the mixture to the outside of the uncooked turkey.
Place water ino the bottom of the roasting pan, and cover.

Bake for 3-3 1/2 hours, or until the internal tempature of the thickest part of the thigh measures 180 degrees F.
Remove turkey from oven, and allow for it to stand for about 30 minutes before carving
to get this recipe and more

National Alzheimers Disease Awareness and Caregivers Month

Go purple with a purpose for Alzheimer's Disease Awareness and Caregivers Month. President Ronald Reagan designated November as National Alzheimers Disease Awareness Month in 1983. At the time, fewer than 2 million Americans had Alzheimer's; today, the number of people with the disease has soared to nearly 5.4 million. Get involved this month, and help raise awareness for Alzheimer's disease.
Good Nutrition Month
This is the month to really challenge yourself to eat right. Here are 15 tips that will help you along the way!
1. Eat more Fruits and Vegetables

2. Limit Liquid Calories Soda is essentially sugar water, which packs a calorie punch. The healthiest choice is water. Eight glasses are recommended to drink per day.
3.Eat more Fiber.
4. Go Natural Its a simple switch to pick the organic apple over the conventional apple. Or the whole wheat loaf over the Wonder bread.But it's a simple swap that could mean a big nutritional difference.
5. Be a Smart Shopper
6.Super Food Superfoods- think blueberries, broccoli, salmon, walnuts, and even dark chocolate they all pack a nutritional punch!

7. Snack Smart
8. Indulge Socially We're not the ones to tell you not to eat dessert. But how frequently you eat it can drastically affect your diet. Consider instilling a rule where you only indulge outside of your home. Lets say a slice of birthday cake at a party, or splitting a dessert at a resturant with a friend.
9. Fat is Back
10. Curb your Sweet Tooth try to limit how much refined sugar you eat not only is it high in calories but also has very few nutrients. Consumption causes peaks and valleys in your blood sugar levels that leaves you craving more.

11. Eat by the Clock
12. Take your Vitamins When you can't fit an array of healthy foods into your diet a mulitvitamin is a good idea. Vitimans C helps boots your immune system while vitamin D helps with bones and fights osteoprosis. Vitamin E helps wih skin elaisticty and is used in many skin care products to boost the anti aging features.
13. Size Matters
14. Plan Ahead Say your afternoon meeting runs late, or you have to pick up your kids from day care, here is a great time that planning ahead helps. Preparing food in bulk then freezing it or having prepackaged snacks ready to grab on the go are great ways to keep up with eating healthy. Stashing a Ziplock of baby carrots or an apple in your bag can be your saving grace.

15. Pace your Eating
Click here to read more!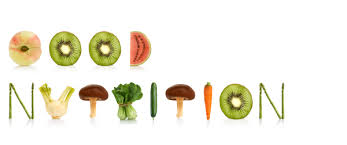 Veterans Day is intended to honor and thank all military personnel who served the United States in all wars, particularly living veterans.On the 11th hour of the 11th day of the 11th month of 1918 an armistice between Germany and the Allied nations came into effect. On November 11, 1919, Armistice Day was commemorated for the first time. President Wilson proclaimed the day should be "filled with solemn pride in the heroism of those who died in the country's service and with gratitude for the victory".

Thank you to all that have served!