Oasis is a specialized facility just for individuals with dementia. We begin with the firm belief that individuals with Alzheimer's and other forms of dementia
deserve,
and in fact,
require
more than what is provided in a general nursing care facility to achieve the fullest quality of life.
We have a 6:1 resident-to-staff ratio which allows us to provide resident-centered care in many ways:
Engage residents physically, mentally, and socially based on different interests

31,000 square ft building allows space for flexibility in activities

Numerous activities within small or large groups as well as individual

Monitored and secured 24/7

Private studio apartments per residents

Two secured courtyards for gardening and outdoor activity
With our carefully designed facility we are able to provide a higher level of care and help your loved one stay engaged and enjoy a better quality of life!
Visit Us Online: OasisDementiaCare.com
In the Community

Oasis Support Group:
Oct 6th at 3:30pm

Oct 20th at 5:30pm
October Recipe:
Apple Pie Cresent Rolls:
Ingredients:
1small Granny Smith apple, peeled, cored, cut into 8 (1/2-inch) slices
Directions:
Heat oven to 375°F. Line cookie sheet with cooking parchment paper, or grease cookie sheet. Set aside.
In small bowl, toss apple slices in 1 tablespoon of the melted butter; set aside. Separate dough into 8 triangles.
In small bowl, mix brown sugar and apple pie spice. Divide mixture evenly among triangles. Top each triangle with apple slice.
Starting at short side of each triangle, wrap dough around apple. Place on cookie sheet. Brush with remaining 2 tablespoons melted butter.
Bake 10 to 12 minutes or until crescents are deep golden brown and apples are softened. Cool 5 minutes before serving.

WALK TO END ALZ
Thank you to everyone who donated and came out to support the Alz Walk!
Music Therapy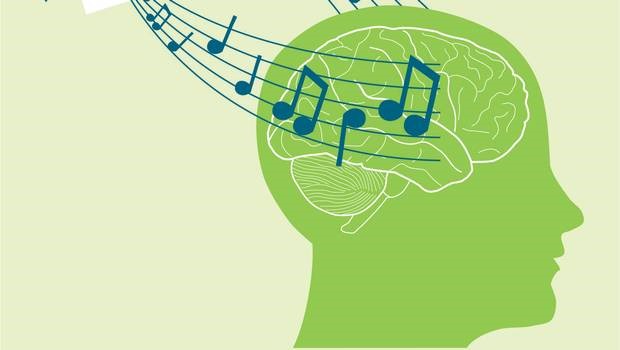 Music has power! According to the Alzheimer's foundation of America It can spark compelling outcomes even in the very late stages of the disease. Have you ever listened to a specific song and it bring you straight back to a precise moment in time. When used appropriately, music can shift mood, manage stress-induced agitation, stimulate positive interactions, facilitate cognitive function, and coordinate motor movements. Having a hard time picking the type of music? Some of the top picks include ones from the individuals young adult years ages from 18-25 these have the strongest response and most potential engagement. Unfamiliar music can also be beneficial due to the fact it carries no memories or emotions. This may be nice for physical relaxation designed to manage stress or enhance sleep.
To learn more about the compelling sounds of music
10 Ways Caregivers Manage Stress
It can be overwhelming to take care of a loved one with Alzheimer's or other dementia, but too much stress can be harmful to both of you. Here are some tips for managing your stress:
Know what resources are available.
Adult day programs, in-home assistance, visiting nurses and meal delivery are just some of the services that can help you manage daily tasks. Use our online Community Resource Finder or contact your local Alzheimer's Association chapter for assistance in finding Alzheimer's care resources in your community. Use Alzheimer's Navigator, our free online tool that helps evaluate your needs, identify action steps and connect with local programs and services.
Trying to do everything by yourself will leave you exhausted. Seek the support of family, friends and caregivers going through similiar experiences. Tell others exactly what they can do to help. The Alzheimer's Association 24/7 Helpline (800.272.3900), online message boards and local support groups are good sources of comfort and reassurance.
Use relaxation techniques.
There are several simple relaxation techniques that can help relieve stress. Try more than one to
find which works best for you.
Physical activity — in any form — can help reduce stress and improve overall well-being. Even 10 minutes of exercise a day can help. Take a walk. Do an activity you love, such as gardening or dancing.
As a caregiver, it's hard to find time for yourself, but staying connected to friends, family and activities that you love is important for your well-being. Even if it's only 30 minutes a week, carve out a pocket of time just for yourself.
Become an educated caregiver.

As the disease progresses, new caregiving skills may be necessary. The Alzheimer's Association offers programs to help you better understand and cope with the behaviors and personality changes that often accompany Alzheimer's.

Visit your doctor regularly. Watch your diet, exercise and get plenty of rest. Making sure that you stay healthy will help you be a better caregiver.
How to Stay Active in this Cold Weather
There are plenty of ways to be active in fall and winter, even if the weather turns cold. You can stay in shape and have fun while you're at it. Here are some ideas:
Indoors
Go for walks at the mall with a friend. Local schools and churches may have indoor gyms where you can walk. You may want to buy a pedometer from a sporting goods store. You can use it to count your steps. This will help motivate you to walk more.

Get some hand weights or stretch bands to use at home for resistance exercise. You can get fit while you watch your favorite TV show or listen to music. Try doing a little more each week. Use cans of food if you don't want to buy weights.

Take the stairs and fit in walk breaks whenever you can. This will give you extra activity, even on a busy day.

Do active housework like sweeping, mopping, vacuuming, doing laundry, or washing the windows. You can stay active while you keep your home looking good.

Outdoors
Rake leaves or do other yard work.

Bundle up, and take the dog for a walk. This can help you make walks part of your daily routine.

Try a new winter activity like skating, cross-country skiing, or snowshoeing.

For more fun ideas READ HERE.