Oasis is a specialized facility just for individuals with dementia. We begin with the firm belief that individuals with Alzheimer's and other forms of dementia
deserve,
and in fact,
require
more than what is provided in a general nursing care facility to achieve the fullest quality of life.
We have a 6:1 resident-to-staff ratio which allows us to provide resident-centered care in many ways:
Engage residents physically, mentally, and socially based on different interests

31,000 square ft building allows space for flexibility in activities

Numerous activities within small or large groups as well as individual

Monitored and secured 24/7

Private studio apartments per residents

Two secured courtyards for gardening and outdoor activity
With our carefully designed facility we are able to provide a higher level of care and help your loved one stay engaged and enjoy a better quality of life!
Visit Us Online: OasisDementiaCare.com
In the Community

Oasis Support Group:
July 7th at 3:30pm

July 21st at 5:30pm
Walk to End Alzheimer's
When? September 19th, 2015
Where? Old National Bank in downtown Evansville, IN
Why? To join the nation's largest event to bring awareness and funds to fight Alzheimer's Disease.
How? Follow the link below to join our team, Oasis Dementia Care.
REGISTER...
September Recipe:
September 13th is Internationial Chocolate Day, so give this Chocolate Mousse a try!
Chocolate Mousse: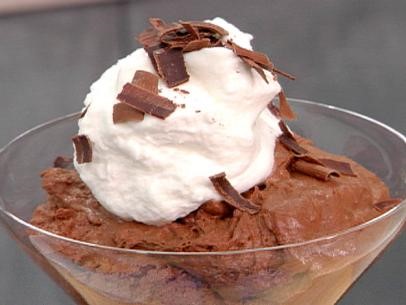 Ingredients:
5 ¼ ounces bittersweet chocolate, coarsely chopped

14 ounces cold heavy cream

3 large egg whites

1 ounce sugar

Sweetened whipped cream, for garnish, optional

Shaved bittersweet chocolate, for garnish, optional
Directions:
Place chocolate in a large bowl set over a hot water bath or in a double boiler at a low simmer. Stir chocolate until melted. Turn off the heat and let stand.

Beat the cream over ice until it forms soft peaks. Set aside and hold at room temperature.

With a mixer, whip egg to soft peaks. Gradually add the sugar and continue whipping until firm.

Remove the chocolate from the top of the hot water bath, then using a whisk, fold in the egg whites all at once. When the whites are almost completely incorporated, fold in the whipped cream.

Cover the mousse and refrigerate for about 1 hour or until set. Serve in goblets topped with more whipped cream and shaved chocolate, if desired.

WALK TO END ALZ
When: Saturday, Sept 17th
Where: Old National Bank, Downtown Evansville, IN 47708
Registration at 9:00am | Ceremony at 9:30am |
Walk at 10:00am
Route Length: 2 miles
To find a walk near you, or for more information how to register CLICK HERE
HOW CAN I DONATE? DONATE HERE
Positive Thinking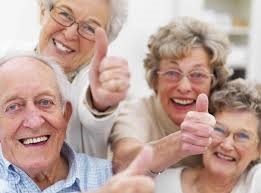 Is your glass half-empty or half-full? How you answer this age-old question about positive thinking may reflect your outlook on life, your attitude toward yourself, and whether you're optimistic or pessimistic.
Positive thinking that typically comes with optimism is a key part of effective stress management. Effective stress management is associated with many health benefits. These may include:
Increased life span

Lower rates of depression

Lower levels of distress

Greater resistance to the common cold

Better psychological and physical well-being

Reduced risk of death from cardiovascular disease

Better coping skills during hardships and times of stress
One can learn to turn negative thinking into positive thinking. The process is simple, but it does take some time and practice. If you catch yourself thinking negative try to find a way to put a positive spin on them. Here are some ways to rethink and behave in a more positive and optimistic way:
Identify areas to change

Check yourself

Be open to humor

Follow a healthy lifestyle

Surround yourself with positive people

Practice positive self-talk
Labor Day, September 7th
Labor Day is on the first Monday of the month in September. Labor Day pays tribute to the contributions and achievements of American workers. It was created by the labor movement in the late 19th century and became a federal holiday in 1894. Labor Day originated during one of American labor history's most dismal chapters. In the late 1800s, at the height of the Industrial Revolution in the United States, the average American worked 12-hour days and seven-day weeks in order to eke out a basic living. As workers they often faced extremely unsafe working conditions, with insufficient access to fresh air, sanitary facilities and breaks. This was not only happening to adults but also to children as young as 5 or 6 toiled in mills, factories and mines across the country. They earned a fraction of what adults were making. First appearing in the late 18th century, labor unions grew more prominent and vocal. They began organizing strikes and rallies to protest the poor conditions and coerce employers to renegotiate hours and pay. This labor movement pathed the road to what it is today.
To learn more about the history of Labor Day, CLICK HERE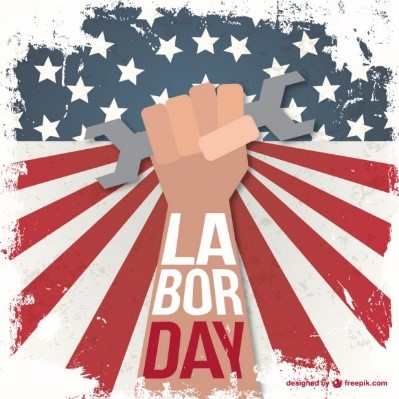 For all the Chocolate Lovers, here's your Out!
International Chocolate day is September 13th so why not take advantage and find the health benefits while you're indulging in your favorite treat.
Did you know there are six health benefits of dark chocolate?
1. Dark Chocolate is Good for Your Heart studies show that when eating small amounts of dark chocolate two or three times a week that it can help lower ones blood pressure. Dark chocolate improves blood flow and may even prevent blood clots to form.
2. Dark Chocolate is Good for Your Brain Dark chocolate increases blood flow to the brain as well as to the heart, so it can help improve cognitive function. Dark chocolate can help reduce your risk of stroke. Dark chocolate also contains several chemical compounds that have a positive effect on your mood and cognitive health. Chocolate contains phenylethylamine (PEA), the same chemical your brain creates when you feel like you're falling in love. PEA encourages your brain to release endorphins, so eating dark chocolate will make you feel happier.
To read about the other four health benefits of dark chocolate CLICK HERE.